Those that come to visit Colorado are often avid skiers. Everyone knows that skiing in Colorado is the best of the best. Many vacation to Colorado to ski and those that really love it often end up making it their permanent home so they can ski whenever they want. The mega ski resorts like Vail, Breckenridge, and Telluride, are well known, but there is a hidden gem of a ski resort located near Salida, CO that offers world-class skiing. Have you heard of Monarch Mountain? Read on to learn all about the great things this ski resort has to offer, and you just might change your winter holiday plans. 
Monarch Mountain Skiing and so much more
Check out all that people have to say about Monarch Mountain skiing on Yelp and you'll be sold. This ski resort offers impressive snow and slopes for families and expert skiers alike. The number one thing Monarch is known for is its friendly staff. From ski rentals to lift operators to instructors, the staff is simply the nicest around. How can they not be, they get to live in beautiful Colorado? You can sign up for different level courses to up your ski or snowboarding game. Parking is free, and the prices are reasonable. There are many options for eating, and the vibe is relaxed and friendly. On top of all of that, Monarch Mountain offers the most spectacular views. From every ski lift, the snow-topped landscape is breathtaking.
If skiing is an enjoyed pastime for you and your family, visiting Monarch Mountain is a must do trip. Avoid the traffic and the long lines while enjoying all that Colorado has to offer. Located just east of the resort is the quaint town of Salida that of course offers ski equipment and expert advice at their local store Salida Mountain Sports. You'll also find many more fun activities, a thriving art community and inviting bars and restaurants galore.
Come to Ski and put down roots at Weldon Creek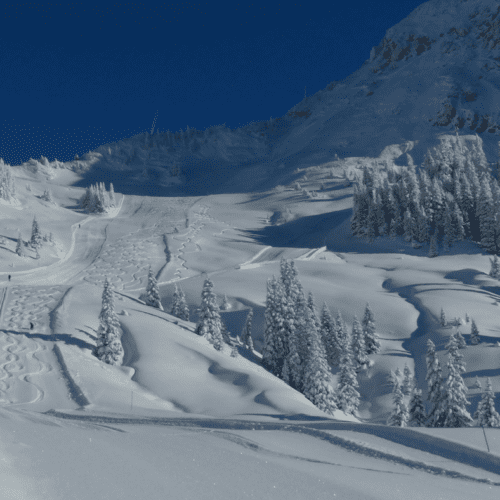 After a visit to Monarch Mountain and Salida, CO you may never want to leave. Nestled right in-between both location is the beautiful gated community of Weldon Creek. Featuring 63 home sites on over 1300 acres, you can build your dream home in Weldon Creek. It is surrounded by beautiful mountains, trees, and wildlife that is on protected land, never to be developed. Every home site at Weldon Creek boasts unmatched mountain views. And the short trip to Monarch Mountain is the perfect skiing destination. The people and the community of Salida, CO will welcome you with open arms. There is always something fun and/or adventurous to do. Call (719) 539-6616 or contact Weldon Creek online today to learn about the remaining home sites available for purchase in varying sizes. Build your dream home in a dream location and finally live the life you've always wanted to in Weldon Creek.